As part of our commitment to improve the driver education of young novice drivers, Safe Drive Training commenced High School based driver education programs in South-east Queensland schools in 1996. Now in our 24th year of providing this essential driver training, we offer schools the following training services: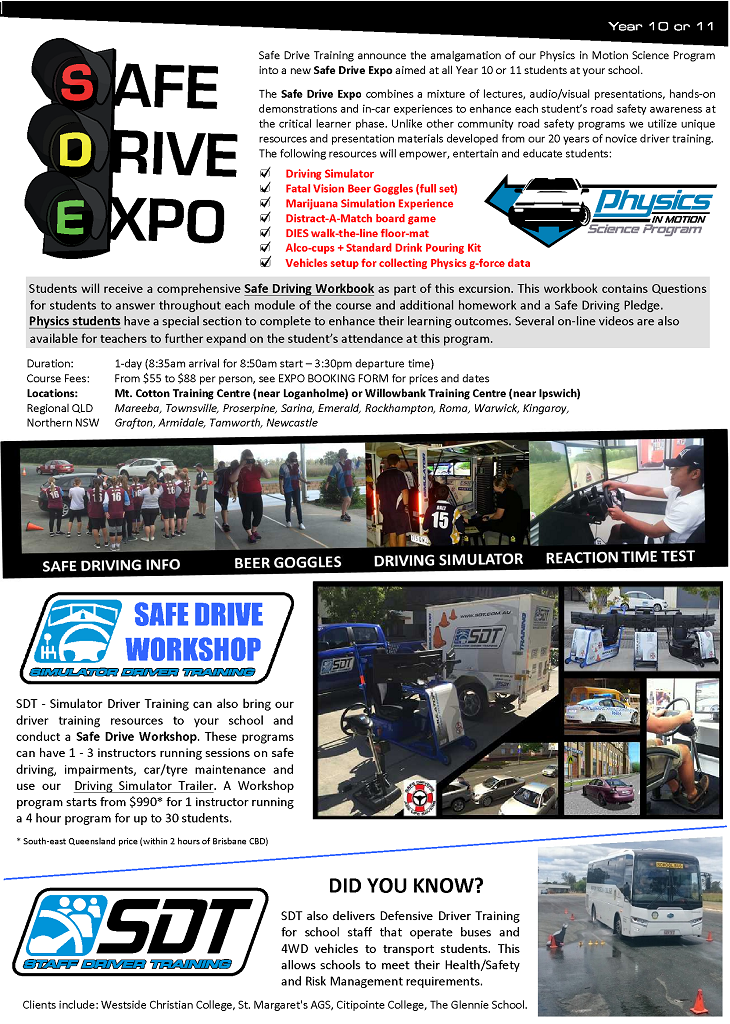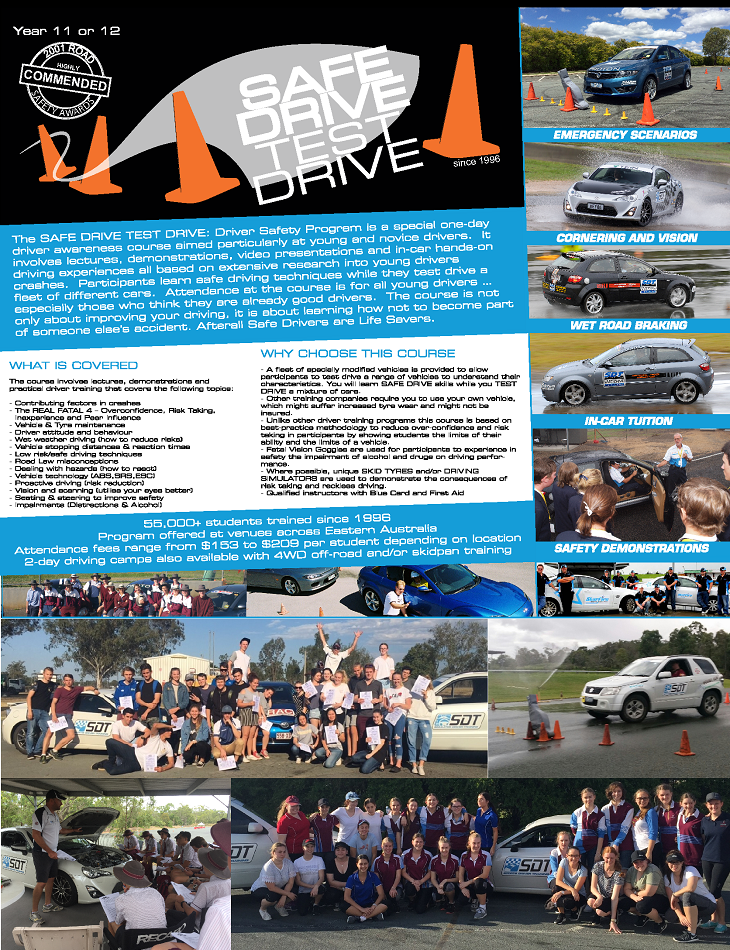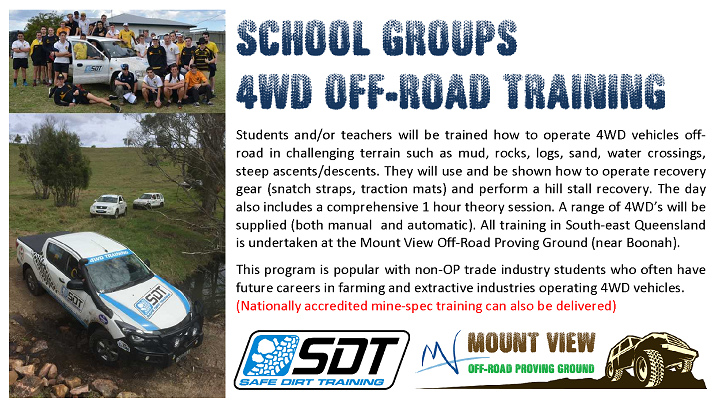 These programs are run to best-practice safety standards. Beware of imitators and community groups (that although well intentioned) do not have adequate insurance or risk management plans. Download our Risk Assessment Template Form to ensure the program being undertaken has correct safety procedures and insurance coverage.
DOWNLOAD SDT RISK ASSESSMENT TEMPLATE
OUR COMMITMENT TO DEVELOPING SAFER DRIVERS:
• Since 1996, Safe Drive Training has conducted High School based driver training programs for novice drivers in South-east Queensland and Northern New South Wales. Over 65,000 Year 12 students will have completed a Driver Safety Program by the end of this year. Our programs have been credited with saving many lives.
• Safe Drive Training staff have given free Safe Driving lectures to over 70,000 students
• Our Safe Driving Video (and DVD) is used by 1250 High Schools throughout Australia and New Zealand. Many companies use this video to build-on the training provided. A modified version of our video is also used by the NRMA as part of their Safe Driving Programs.
• In 1999, Safe Drive Training sent a free copy of our Safe Driving educational Handbook to every High School and Driving School in Australia and New Zealand.
SAFE DRIVING PLEDGE
The Safe Driving Pledge is a committment to safe driving that a novice driver can make to their parent's. This document can be downloaded, discussed, enacted and placed in a visible location to remind the novice driver of the pledge they have made.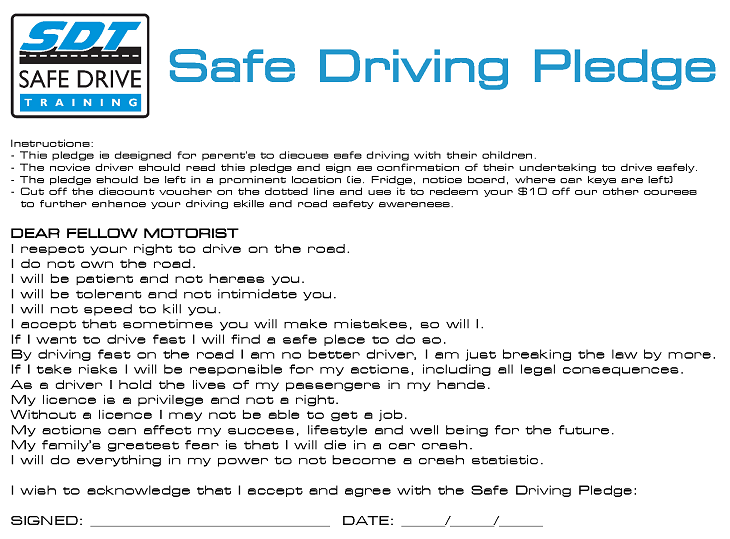 What is the REAL FATAL 4?

Safe Drive Training developed the Real Fatal 4 Factors in Novice Driver Crashes in 1999. It is our belief these 4 factors are the underlying reason why so many novice drivers are killed on Australian roads.

OVERCONFIDENCE
RISK-TAKING
INEXPERIENCE
PEER INFLUENCE

Whilst certain vehicle control skills might assist in the seconds before an impact, the

Real Fatal 4 Factors

are behaviours which create the dangerous situation in the first place. Empowering novice drivers to understand these factors can assist with better decisions minutes (not seconds) before the potential crash.
Logbook Hours:
Amazingly, Queensland Transport does not recognize attendance at any defensive/advanced driving courses as counting towards the 100 hours of logbook experience required by L-plate drivers. Therefore the hours of essential driving theory and practical skills training undertaken at this course cannot be credited towards your logbook hours. Participants at this course will be asked to sign a petition to change this decision.
Click here to read the Courier Mail story on this issue
Downloads:
School Driver Training newsletter
4WD Off-road Training for school groups
Defensive Driving Courses for schools in Toowoomba region
Safe Drive Test Drive Defensive Course Flyer
2019 School Booking Form + Dates
School Bus Driver Training Program
SDT Risk Assessment Information
PROMOTIONAL VIDEOS: CLICK COURSE NAME BELOW